Enter your Zip Code to see if we service your area:

Industries we serve:
Commercial, industrial & residential properties
Transportation facilities
Educational facilities
Utilities companies
Manufacturing facilities
Government facilities
Casinos
Hospitals
Retail
Cinemas
Veterinary Clinics
Hair Salons
Bars, restaurants & hotels
Multi-unit housing communities
Commercial Clients
Sheraton Hotel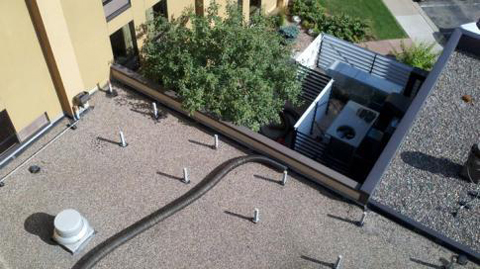 Alpha Air Corporation is shown here performing a thorough duct cleaning on the guest rooms and ventilation systems.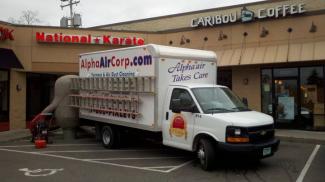 Indoor air quality is important for everyone, especially when you are breathing heavily in a workout. National Karate understands this and has Alpha Air keep their ducts clean.
Recently, we had our ducts and air handlers cleaned in our building by Alpha Air. After calling several companies for estimates, we decided to go with you due to your professionalism and price. Your office staff was more than helpful in scheduling to our

- Charter Communications