Enter your Zip Code to see if we service your area:

Industries we serve:
Commercial, industrial & residential properties
Transportation facilities
Educational facilities
Utilities companies
Manufacturing facilities
Government facilities
Casinos
Hospitals
Retail
Cinemas
Veterinary Clinics
Hair Salons
Bars, restaurants & hotels
Multi-unit housing communities
Satisfaction Survey
Thank you for taking the time to answer our questions.
Your input will allow us to serve you better.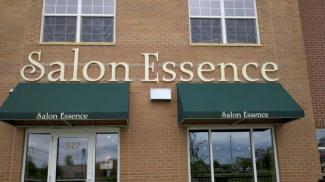 Salon Essence is a quarterly account with a 48' dryer exhaust duct. Alpha Air takes care of it all!
We wanted to thank you for the work that was done in our home. Your technician Troy did a great job. We waited far too long to have this done, and hope that others will see your ad and take care of the infrastructure within the most valuable asset.

- Nei Family