Enter your Zip Code to see if we service your area:

Industries we serve:
Commercial, industrial & residential properties
Transportation facilities
Educational facilities
Utilities companies
Manufacturing facilities
Government facilities
Casinos
Hospitals
Retail
Cinemas
Veterinary Clinics
Hair Salons
Bars, restaurants & hotels
Multi-unit housing communities
Commercial Clients
Great Clips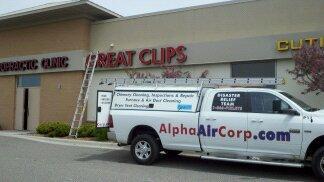 This is a 35' dryer exhaust duct cleaning performed by Alpha Air at Great Clips.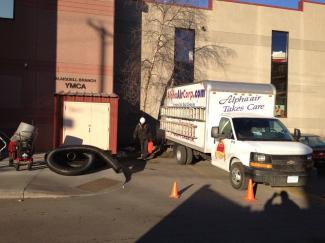 It took 85' of 9" Exhaust Duct Cleaning at Blaisdell YMCA. Luckily Alpha Air does this kind of thing all the time, and were well prepared.
Overall great experience. Quick to respond, on-time and high quality work.

- Margaret R.