Enter your Zip Code to see if we service your area:

Industries we serve:
Commercial, industrial & residential properties
Transportation facilities
Educational facilities
Utilities companies
Manufacturing facilities
Government facilities
Casinos
Hospitals
Retail
Cinemas
Veterinary Clinics
Hair Salons
Bars, restaurants & hotels
Multi-unit housing communities
Project Details
Feist Animal Hospital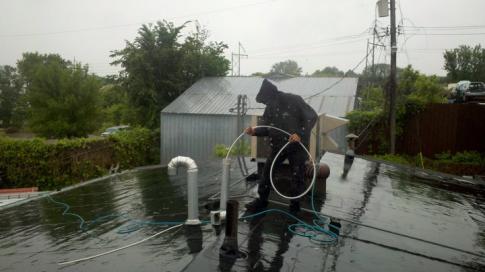 Alpha Air performs dryer exhaust duct cleaning to ensure the safety of people and pets alike at Feist Animal Hospital.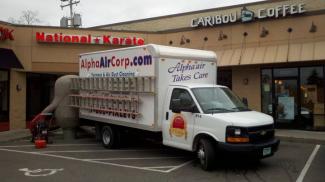 Indoor air quality is important for everyone, especially when you are breathing heavily in a workout. National Karate understands this and has Alpha Air keep their ducts clean.
Tyler and Troy did a great job cleaning the dryer vent. They even added a nice gesture of blowing away the autumn leaves that accumulated on my porch. Very professional and thorough service.

- Kathleen M.