Enter your Zip Code to see if we service your area:

Industries we serve:
Commercial, industrial & residential properties
Transportation facilities
Educational facilities
Utilities companies
Manufacturing facilities
Government facilities
Casinos
Hospitals
Retail
Cinemas
Veterinary Clinics
Hair Salons
Bars, restaurants & hotels
Multi-unit housing communities
Project Details
YMCA
It took 85' of 9" Exhaust Duct Cleaning at Blaisdell YMCA. Luckily Alpha Air does this kind of thing all the time, and were well prepared.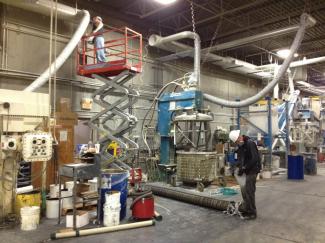 Alpha Air Corporation will go to any heights to make sure the exhaust ducts are clean for our industrial and commercial clients.
Technicians were courteous, friendly, and knowledgeable. Arrived at home on time and went right to work. We were very satisfied with their work. Thanks!

- Barbara G.